SWIMMING POOL SAFETY COVERS
Pool Fits is a leading provider of high-quality swimming pool safety covers designed to keep your loved ones and pets safe and secure while enjoying your backyard.  Accidental drowning is a serious concern for homeowners with pools, and our safety covers provide the ultimate solution to this problem during the off-season.
Our covers meet or exceed the ASTM standard, ensuring that they are a durable and reliable safety barrier.  At Pool Fits, we invest in state-of-the-art design and manufacturing processes to ensure that our customers receive only the best products that meet their needs and requirements.
We offer various options and features to suit your pool's size, shape and unique features, making it easy to find the perfect fit for your pool.  Additionally, we provide unparalleled support to our customers, ensuring that they get their orders right the first time.
YOUR ULTIMATE PROTECTION SOLUTION
When it comes to the safety of your loved ones and the longevity of your pool, there's no compromise. That's why all our safety covers are meticulously crafted to meet or exceed the renowned ASTM 1346-91 Standard. Simply put, our safety covers are the epitome of durability and reliability, giving you peace of mind like never before.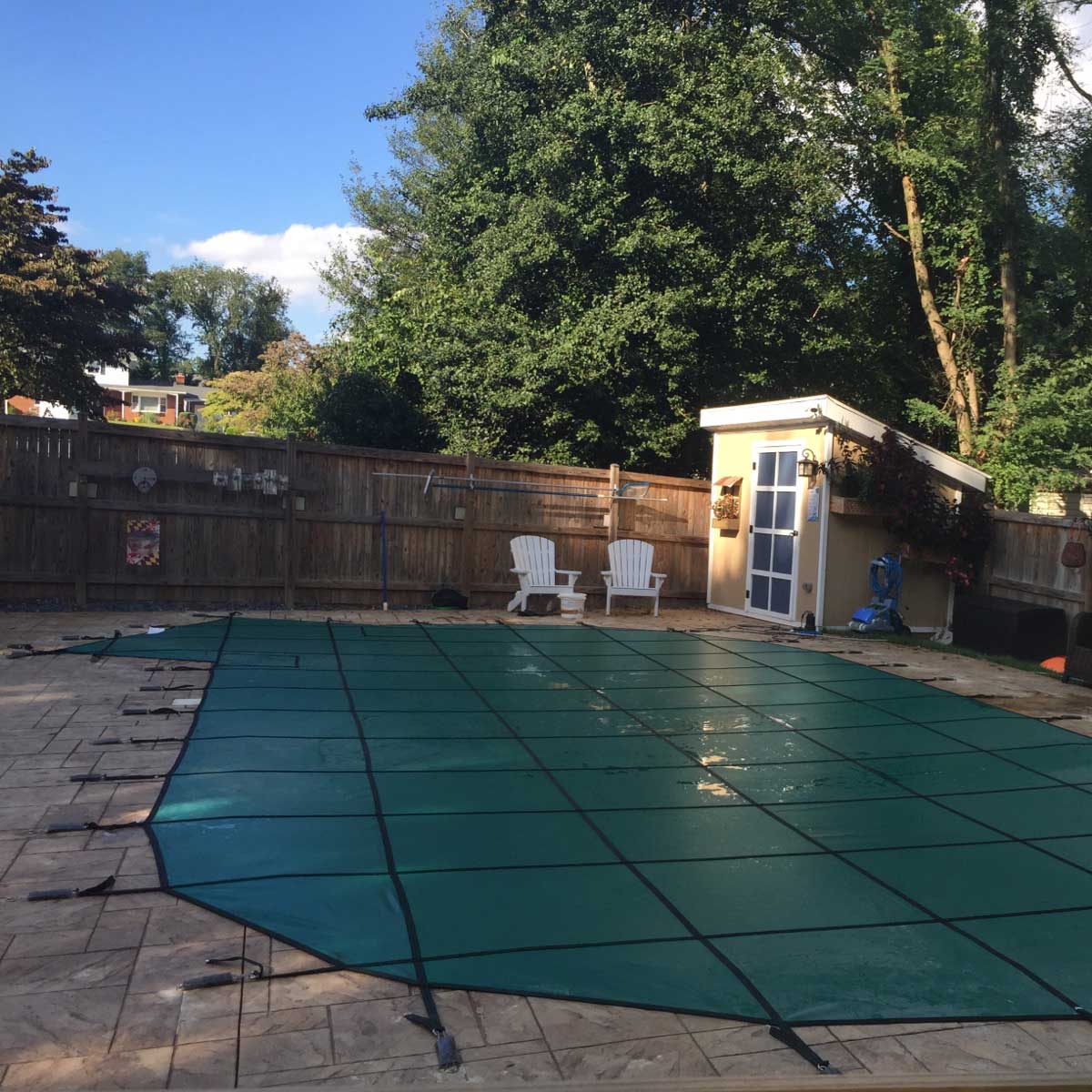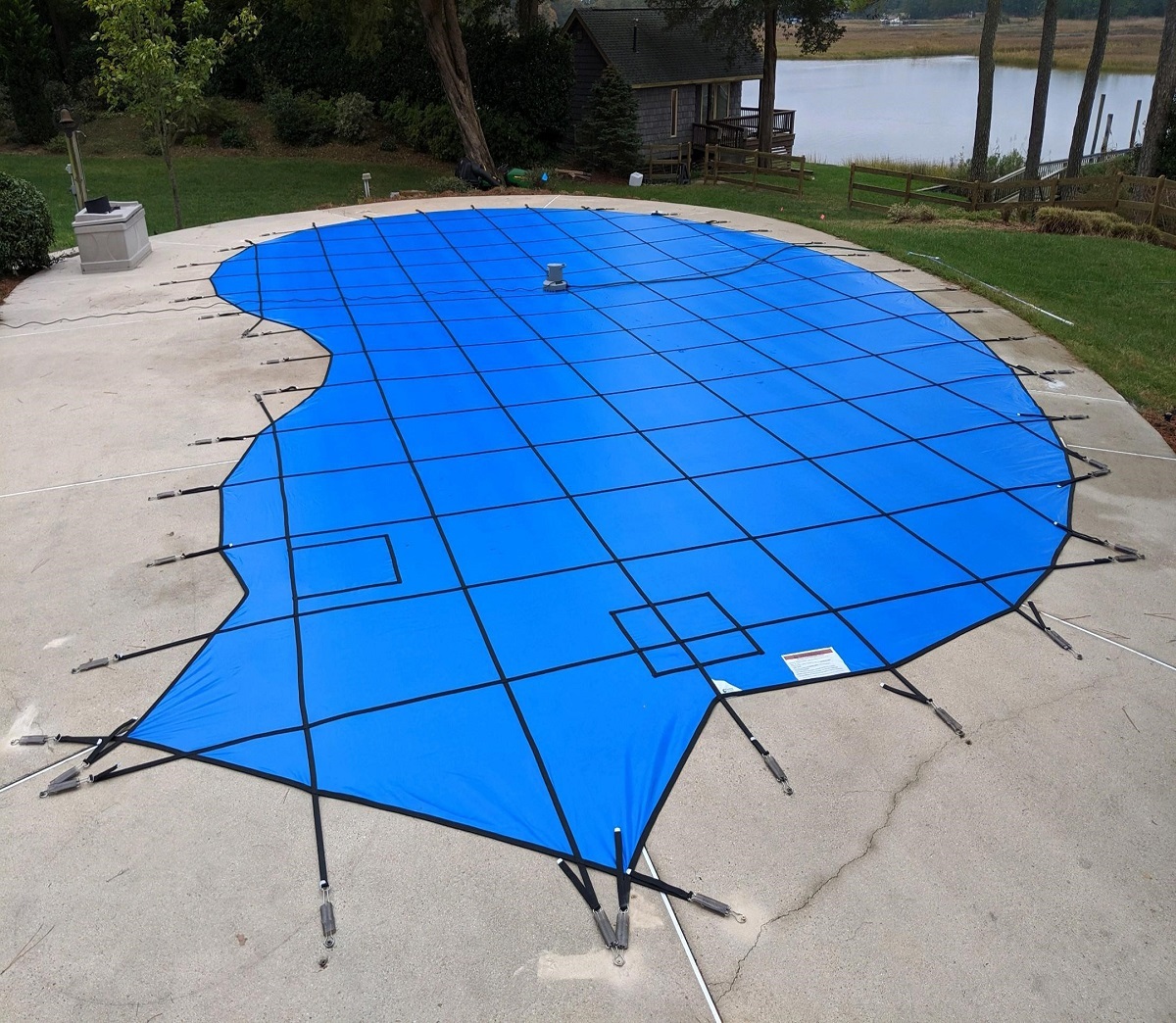 STATE-OF-THE-ART CAD SYSTEM
One of the most critical aspects of a safety cover is its fit. That's why we use state-of-the-art computer-assisted design software to ensure a perfect fit for your on-ground or in-ground pool. Our covers are tailored to your pool's unique dimensions, leaving no room for gaps or compromises. With Pool Fits, you can have confidence that your safety cover fits flawlessly, providing maximum safety for your family and pets.
Complex Pool - We Can cover it!
Precision is our priority, and it is reflected in our manufacturing process. We have made substantial investments in state-of-the-art equipment that guarantees exceptional performance. Our stitching is not only straighter and stronger but also built to withstand the test of time. With our safety covers, you can rest assured that your investment is "Made to Last." Experience the peace of mind that comes with knowing your pool is protected by the finest quality cover on the market.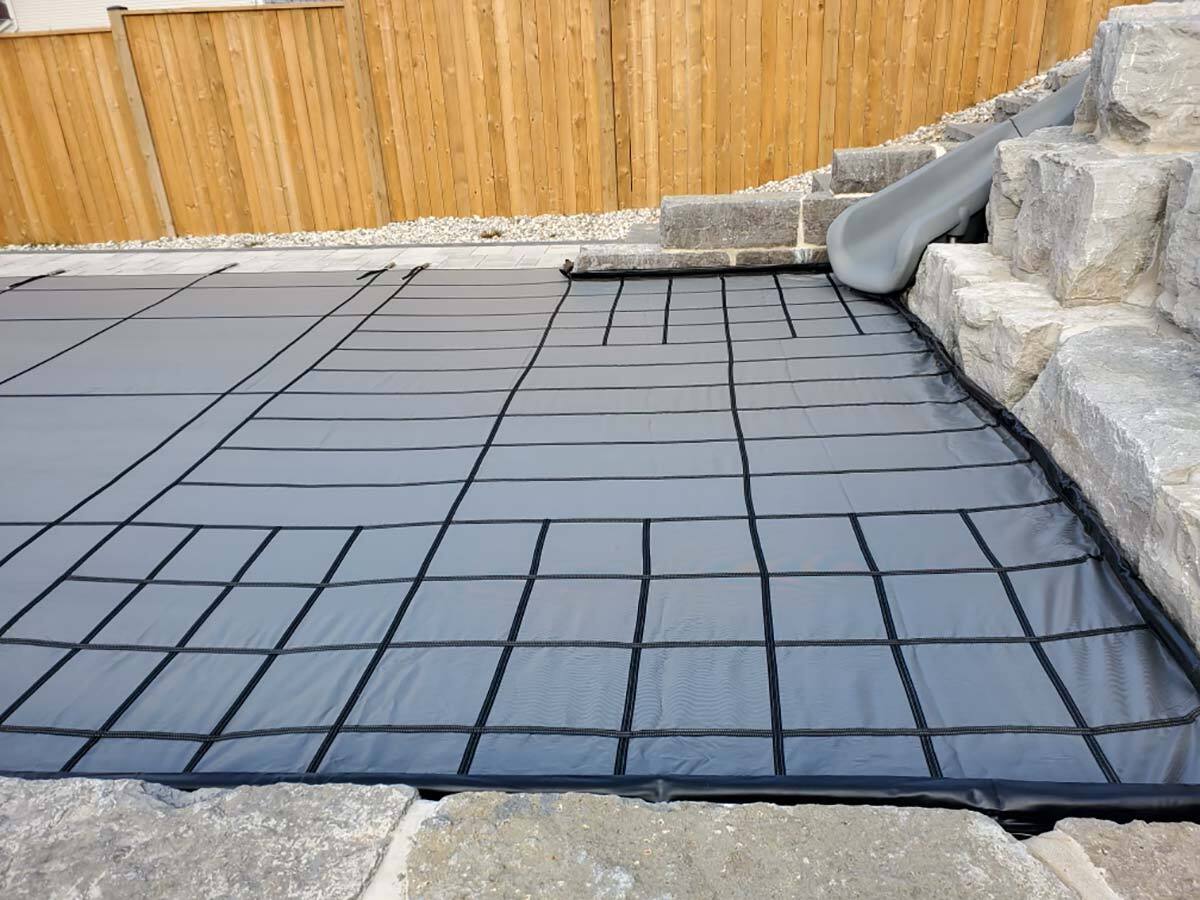 At Pool Fits, every step of our fabrication process adheres to rigorous quality standards. From pre-production to in-process and post-production, we leave no stone unturned in ensuring perfection. Our dedicated cover team is highly motivated and focused on delivering the very best to our customers. We take pride in our "end-to-end" quality process, creating a continuous improvement feedback loop. This ensures that our safety covers remain the best available on the market, providing unparalleled protection for your pool.