Inground Liner Bead & Bead Types
'Bead' is the way the pool liner attaches to the pool coping around the entire perimeter of the pool. While there have been various types of liner beads designed by various pool and liner manufacturers over the years, each to address specific issues, design methods or marketing features, 'Standard Bead' is by far and away the 'universal' bead type applied to 97% of all Inground Pool Liners.
If your pool is among the 3% that feature a Specialty Bead, Pool Fits can both help you identify which type of bead is on your pool liner and either source that bead for your replacement liner or assist you in converting your pool to accommodate a Standard Bead.
Inground Bead Terminology
Bead is typically referred to in two-parts like the sides of a coin, the bead-'head' and the bead-'tail', as illustrated below.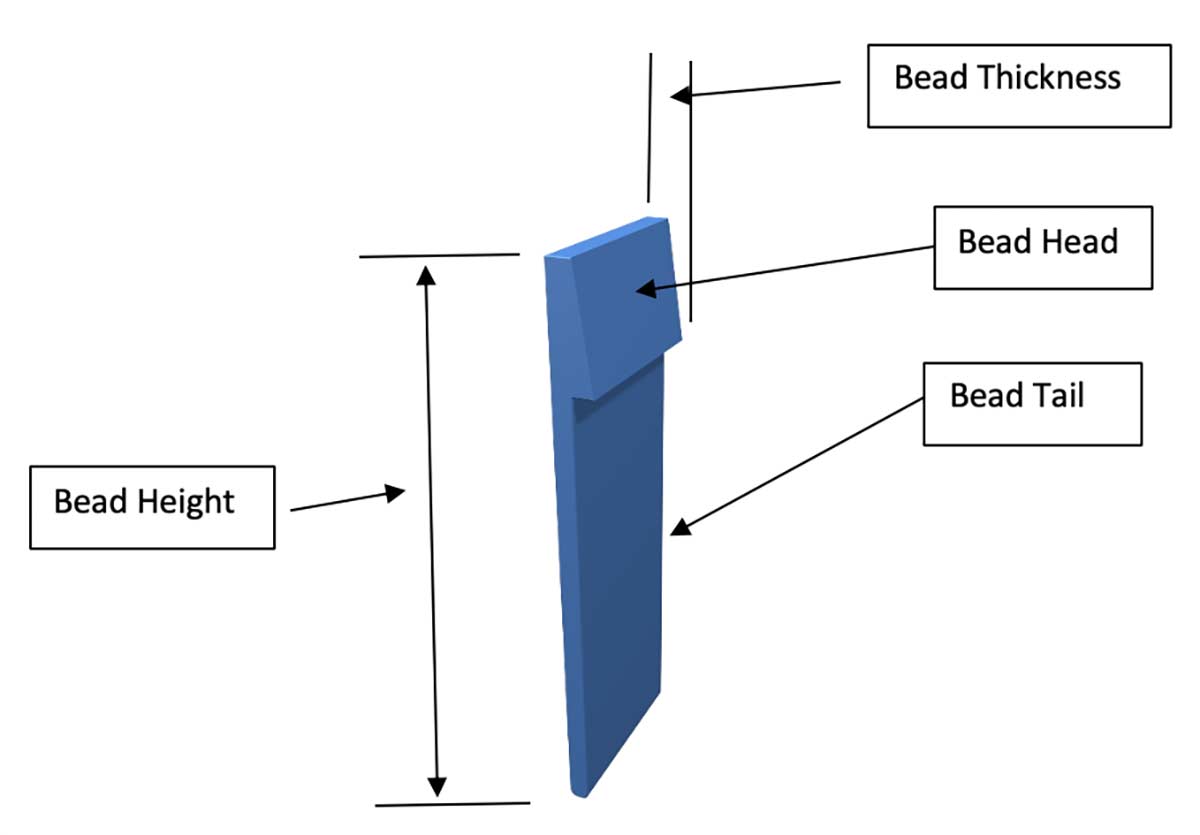 Inground Liner Beads are broken down into two categories as follows:
Standard Inground Liner Beads (Standard I/G Bead)
Specialty Inground Liner Beads (Specialty I/G Bead)